SkyCargo adds Mexico City, Atlanta (17/5)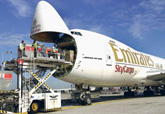 Emirates SkyCargo has added Mexico City and Atlanta to its flight schedule, further expanding its freighter network to more than 50 destinations.
Changi welcomes ANA freighter link (16/5)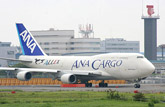 Changi Airport Group (CAG) welcomed the arrival of ANA Cargo's inaugural flight from Okinawa, Japan, a new freighter city link for Changi Airport.
AA upgrades U.S.-Europe services (10/5)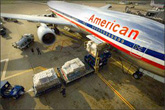 American Airlines Cargo is now offering seasonal service between JFK Airport and Rome, and Chicago O'Hare Airport and Dublin through October 25.
Garuda launches non-stop Jakarta-Amsterdam flights (9/5)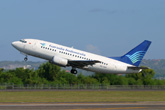 Following its entrance into the SkyTeam global airline alliance on March 5, Garuda Indonesia is making a number of changes in its plans to reflect its commitment to the alliance and allow its customers to make maximum use of the many benefits it brings.
ABC adds Munich to network (8/5)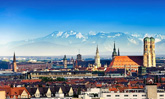 From May 9, AirBridgeCargo Airlines, the largest Russian scheduled cargo airline and part of Volga Dnepr Group, is expanding its services in Central Europe by introducing direct services to and from Munich with a Boeing 747 freighter.
Air freight increases 2.6pc at world's international airports: ACI (28/4)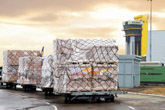 AIRPORTS Council International (ACI), a worldwide association of airports with 592 member airport authorities, reports air freight volumes at the world's airports stayed positive for a fifth month in a row, with February's throughput rising 2.6 per cent year on year.
UIA launches non-stop scheduled service between Ukraine and Iraq
(21/4)
KLM adds capacity on Bristol-Amsterdam service
(19/4)
IAG Cargo to add Madrid flight
(17/4)
Qantas-China Southern deal from May
(15/4)
Cargolux marks start of HNCA partnership with new route
(14/4)
Cathay adds Manchester
(11/4)
AA March cargo volumes up 11%
(11/4)
Saudia Cargo boosts Shanghai service with B747-8F
(10/4)
Airlines lead e-AWB implementation in Nordic countries (10/4)

Lufthansa starts daily freighter flights to Shanghai (8/4)

Lufthansa starts daily freighter flights to Shanghai (8/4)

New carrier to boost Liege Africa traffic (8/4)

New link connects Singapore directly to Central Asia (5/4)

AirBridgeCargo Airlines starts Dallas-Amsterdam-Moscow service (4/4)

China Southern brings freighter service to Vienna (4/4)

ABC links Moscow to Germany, Scandinavia (4/4)

Air China to commence new Beijing-Vladivostok service in June (2/4)

ANA adds Vancouver (2/4)

Lufthansa adds Asian ports (31/3)

New airline for Syria, Kinda (31/3)

Qatar Airways Upgrades Capacity on Melbourne Route (31/3)

Emirates SkyCargo to begin Atlanta service (29/3)

Turkish adds Tunis freighter (29/3)

Turkish Airlines launches Bordeaux- Istanbul (28/3)

Air cargo migration to ocean freight hurts air freight carriers (28/3)

Emirates adds third daily Jordan service (27/3)

AirBridgeCargo expands presence in Dallas, Chicago (27/3)

Israir adds Tbilisi International Airport to its new routes in S14 (26/3)

Cathay starts freighter service to Columbus (22/3)

Hong Kong Airlines inaugurate flight service to Ho Chi Minh City (19/3)

IAG Cargo to increase capacity on Indian routes (18/3)

Korean Air doubles daily A380 flights from both US coasts (18/3)

Air Arabia completes Kazakhstan hat-trick with addition of Shymkent route (17/3)

Qatar Airways launches first regular cargo service London's Stansted to Doha (14/3)

IATA: Global cargo demand to rise in 2014 (13/3)

Middle East air passenger, cargo traffic is set to surge until 2032 (12/3)

More peak season Air New Zealand flights to San Francisco (11/3)

Air China to commence Beijing-Washington service this summer (11/3)

SAA, Virgin Australia add Sydney (10/3)

Emirates SkyCargo to Launch Freighter Service to Abidjan and Tunis (10/3)

Etihad boosts Abu Dhabi-Chengdu cargo capacity (8/3)

Air New Zealand to further boost Japan services (8/3)

Air China starts Beijing-Vienna-Barcelona widebody service May 5 (7/3)

Lufthansa adds Milan to freighter network (7/3)

Europe's regional carriers return to growth (5/3)

Austin gains its first regular transatlantic service (5/3)

Finnair to add three flights to Helsinki-Bangkok winter frequencies (5/3)

Air cargo up 4.5% in January (5/3)

Qatar Airways Cargo Announces New Freighter Routes (4/3)

Kalitta to start NY-Amsterdam freighter service (3/3)

United to fly Dreamliners LA-Melbourne 6 times weekly in October (1/3)

Arik adds routes, will boost belly hold capacity (28/2)

Cathay Pacific adds cargo service to Ohio (28/2)

Emirates adds Chicago daily (26/2)

Hong Kong Airlines to fly weekly to Ho Chi Minh City from March 17 (21/2)
EL AL to increase the number of UK flights (27/1)
Asia Pacific Airlines Traffic Results - November 2013 (30/12)

Air Canada to launch Tokyo-Haneda Dreamliner service from Toronto (7/12)

October airfreight rises (5/12)

Etihad adds capacity on Melbourne run (29/11)

Lufthansa Cargo starts Boeing 777F on Frankfurt-JFK/Atlanta/Chicago run (27/11)

BA to launch more Asian services (23/11)

Lufthansa reports more passengers, less freight (15/10)

Freighter fleet to hit 3,000 planes in 20 years (12/10)

IATA: Europe, Mideast fuel global cargo growth (4/10)

Vietnam flaps its air-transport wings (20/9)

Newark: New Destination Served By Avianca (18/9)

Lufthansa 777 freighters to serve N. America (17/9)

Saudia Cargo expands capacity (13/9)

Cargolux launches Atlanta-Munich route (5/6)

Air Malta to Open New Route to Algiers (18/5)